Visit Our Campus
From Wherever You Are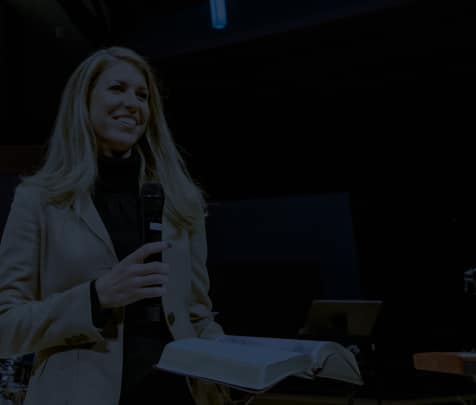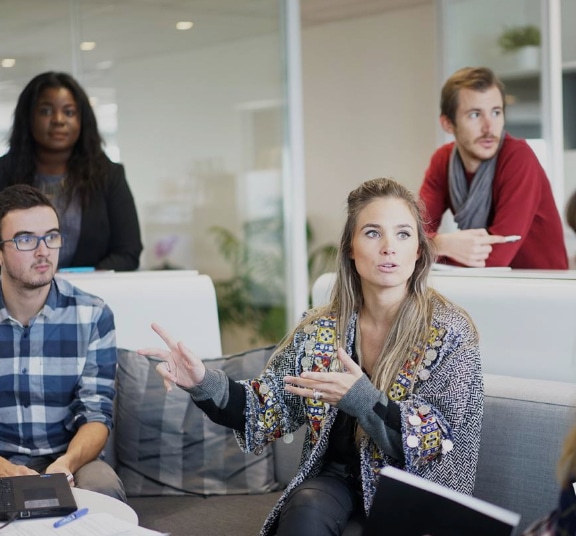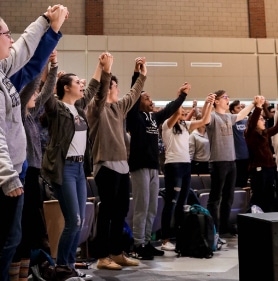 Virtual Tours At Cornerstone University
Whether you've visited Cornerstone University's campus before or are interested in seeing it for the first time, our virtual tour is always available for you to explore. This self-guided tour gives you an in-depth look at everything our campus has to offer—from academic buildings to residence halls. Here, you can achieve your fullest potential as you pursue what matters to you.
Jump To:
Academics
The academic buildings at Cornerstone are designed to promote innovative education. From state-of-the-art labs to on-site performance venues to collaborative group study areas, each academic building sets the stage for dedicated professors to mentor and prepare students to lead in their careers and lives with influence and wisdom.
At Cornerstone, professors will challenge and push you to think about things from other perspectives. They will encourage you to consider the diversity of people and views and to acknowledge that there is not always one right answer. They will walk alongside you as you learn while offering wisdom and support.

Amanda Scholl ('19)
Athletics
Golden Eagles have grit. Every day, they train, practice, and play with the goal of becoming better—better students, better athletes, and better Christ-followers. You'll often find our student-athletes either on the field or training in the weight room, using state-of-the-art spaces designed for them to achieve their goals.
0
National championships and 64 conference championships are only a few of the numerous WHAC, national and NAIA honors earned by the CU Golden Eagles.
0
Men's and women's intercollegiate athletic teams. CU is a member of the Wolverine-Hoosier Athletic Conference (WHAC) and NAIA.
The athletic community really tries to build our athletes into the best athletes we can be and also athletes who compete for a greater purpose.

Anika Huizinga ('20)
Campus Life
College is a formative time in your life, from making new friends to learning new ideas. On-campus, we have spaces for you to connect with the community, whether it's in the Dining Commons or the Corum Student Union.
0

%

Of traditional undergraduate students live on campus as part of a passionate community like no other.
0

+

Student organizations give students outlets to support advocacy initiatives and hobby-based interest groups.
Peer advising helps me adjust to life in college, and basketball games give me an outlet to cheer at the top of my lungs. Christ Chapel offers a place to reflect and sing songs of praise to center myself. But my favorite moments are meeting with my dormmates in my Resident Assistant's room on Sunday nights when we talk about what God is doing in our lives. The Christ-centered community here is incredible

David Rodriguez ('22)
Faith
At Cornerstone, we have intentional spaces for students to connect, worship and reflect. Christ is central in everything we do, so we have created avenues for our community to come together and bring him praise.
Cornerstone is a place that you not only learn about a specific field of study, but it is a place to grow in Christ and grow as a person as well.

Logan Linton ('19)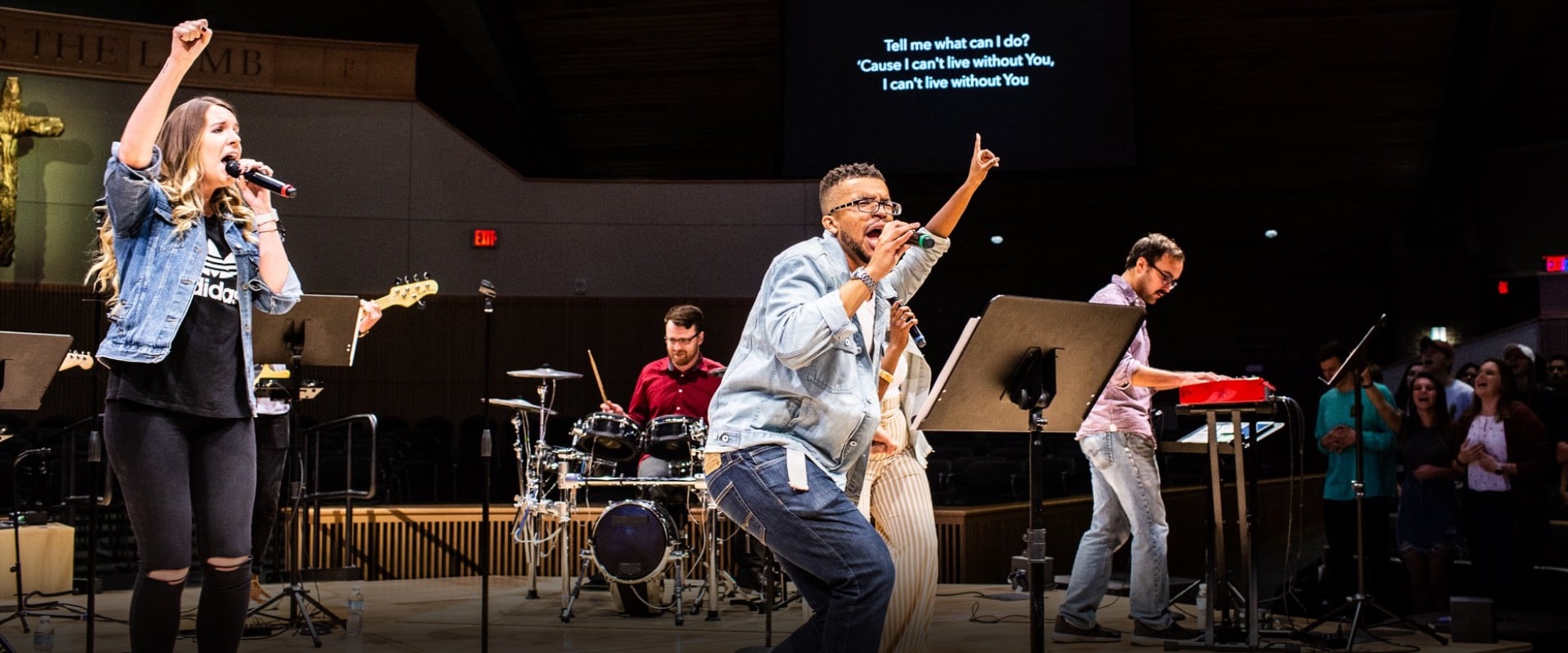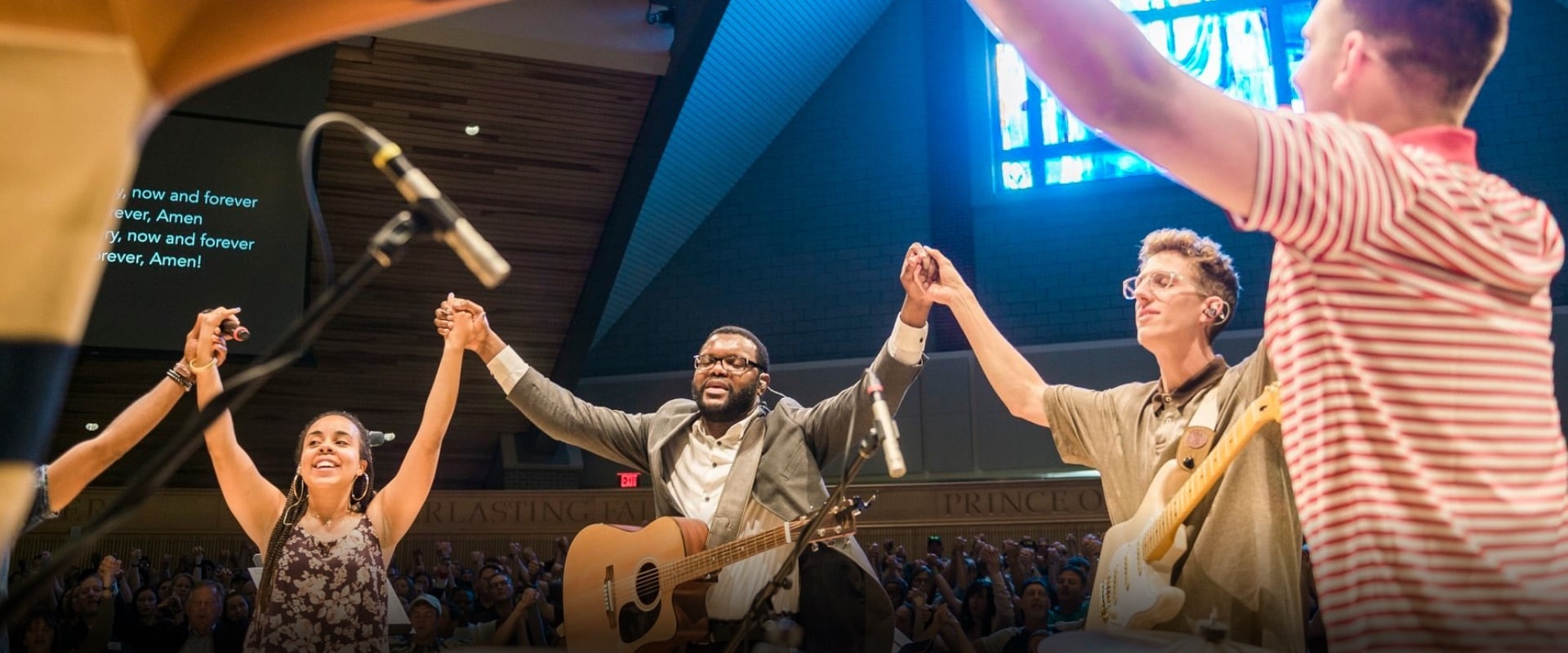 Campus Resources
At Cornerstone, we want to see you thrive. That's why we have student resources available to you, whether you need help studying or are feeling under the weather.
More Campus Resources
We have vital resources available to our students whenever they need it, from interview help to counseling. Take a look at some of the additional resources we provide.
Center for Career & Life Calling
The Center for Career & Life Calling guides students toward making wise internship and career decisions while providing resources and coaching for resumes and interviewing. Dedicated staff advisers assist students in choosing majors based on strength and interest assessments.
The Well (Counseling Services)
The Well offers counseling services to all students on campus who are struggling with the college transition, are experiencing homesickness or require additional support in maintaining mental health.
Center for Academic Success
The Center for Academic Success provides one-on-one tutoring to enrolled students at no cost. They are tutored by their peers who have been hand-picked by their professors.
Health Services
Health Services is free or low-cost to students on campus. It provides health care for common illnesses like cold and flu and also offers doctor referrals.
Ron Blue Center at Cornerstone University
The Ron Blue Center for Financial Literacy is a resource available to all students to educate them on financial health and well-being. The staff involved with the Ron Blue Center can help students with budgets, taxes and smart financial goals.
Cornerstone does a great job of equipping and developing every individual into a knowledgeable servant of Jesus Christ. The staff and faculty care about each student as one of their own and desire to see him or her succeed.

Natalie Wynalda ('20)
Grand Rapids
You'll find Cornerstone students volunteering, starting careers and making their mark all over Grand Rapids, Mich. The downtown metro area is a thriving hub of small businesses, events and organizations. It's a great place to be as a college student launching their future.
0
Miles is all it takes to drive from CU to downtown Grand Rapids, a city known for its entrepreneurial spirit and Midwestern hospitality.
0

+

Local nonprofit and mission organizations host our students for more than 5,000 hours of service per year.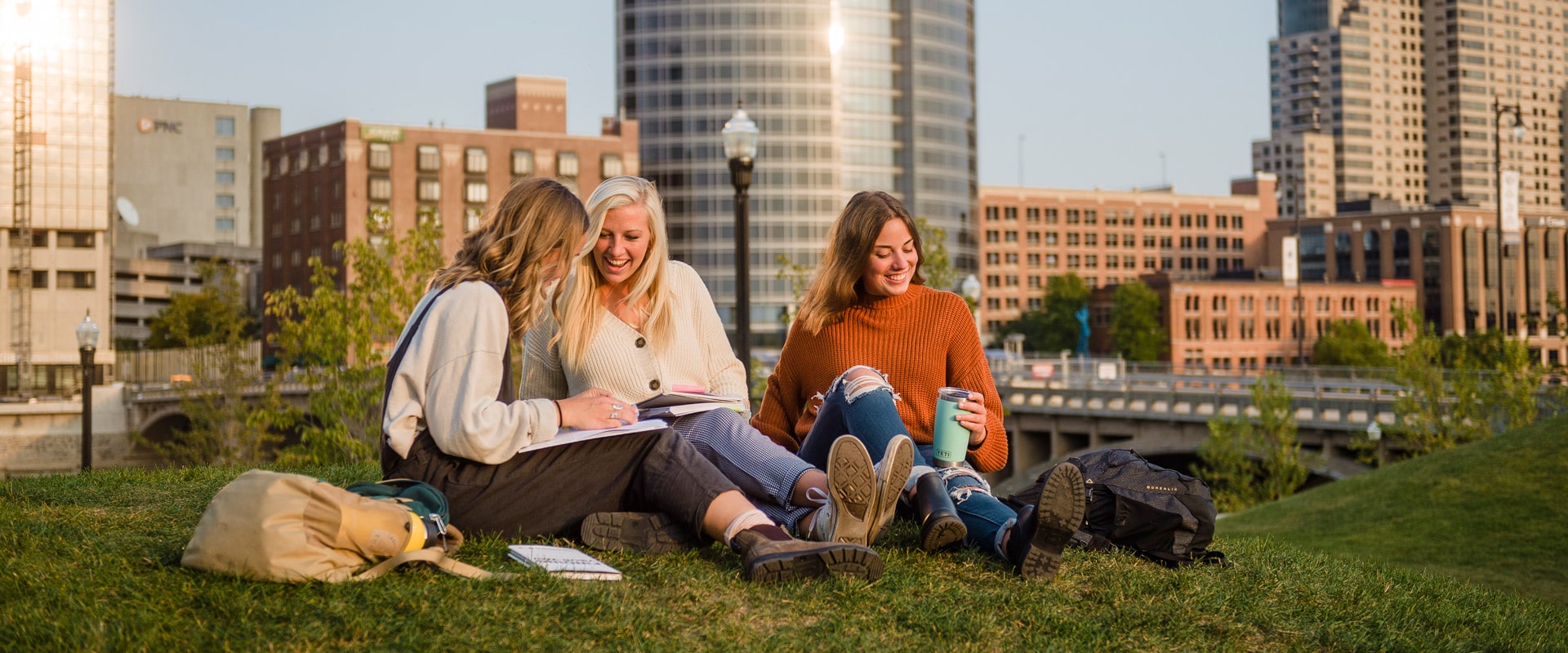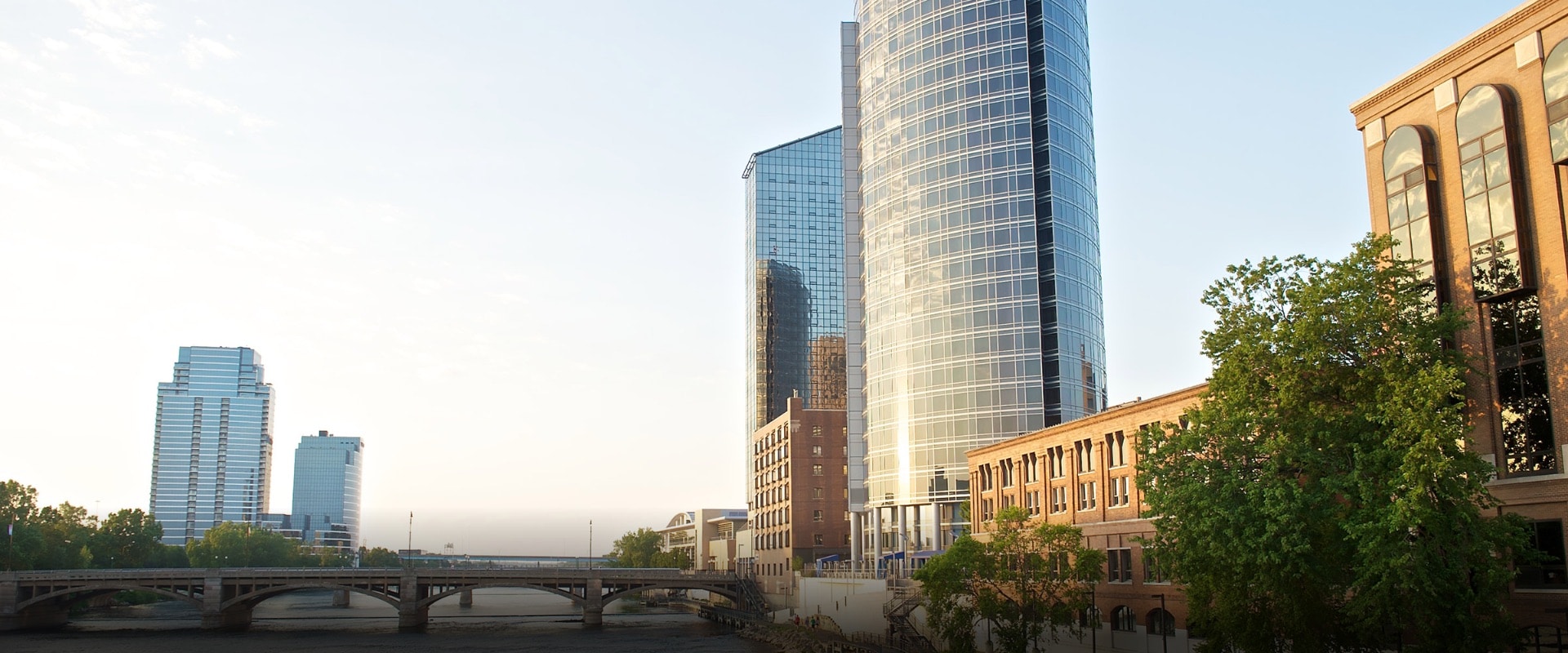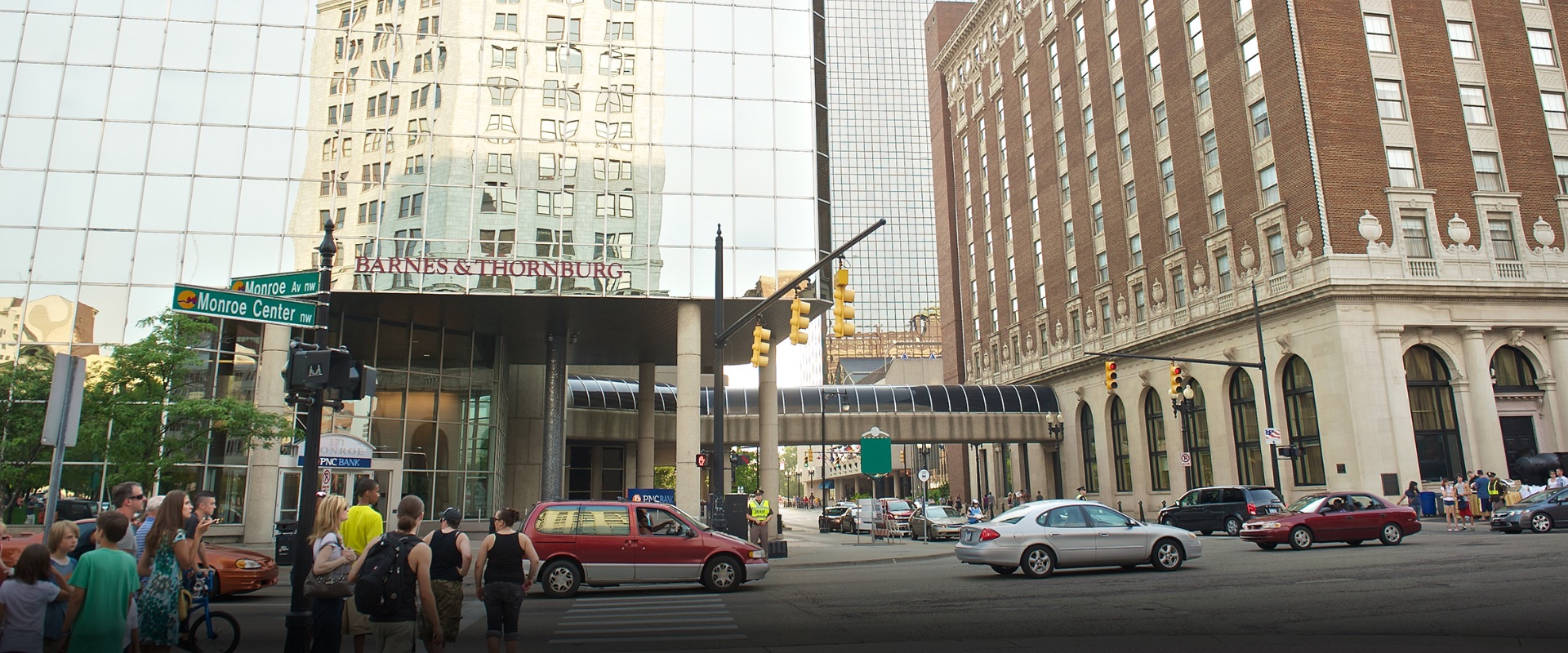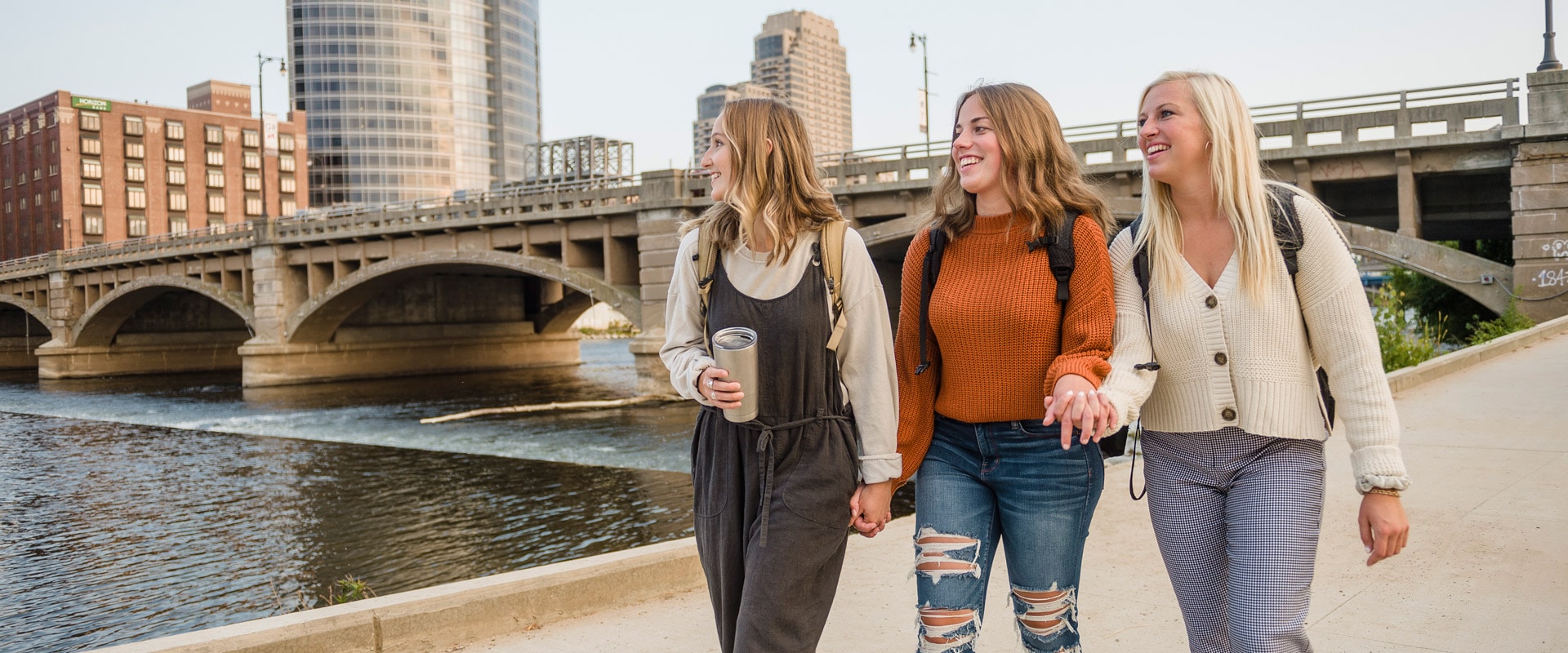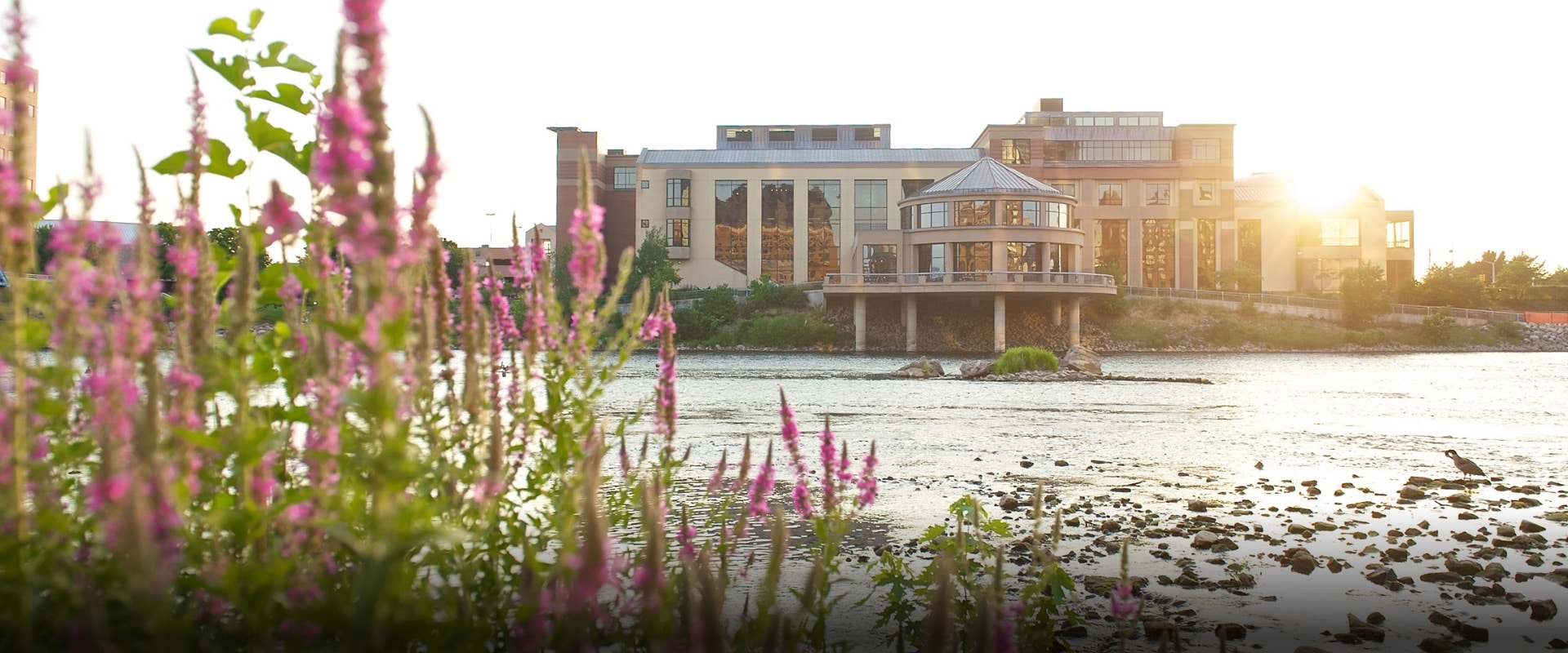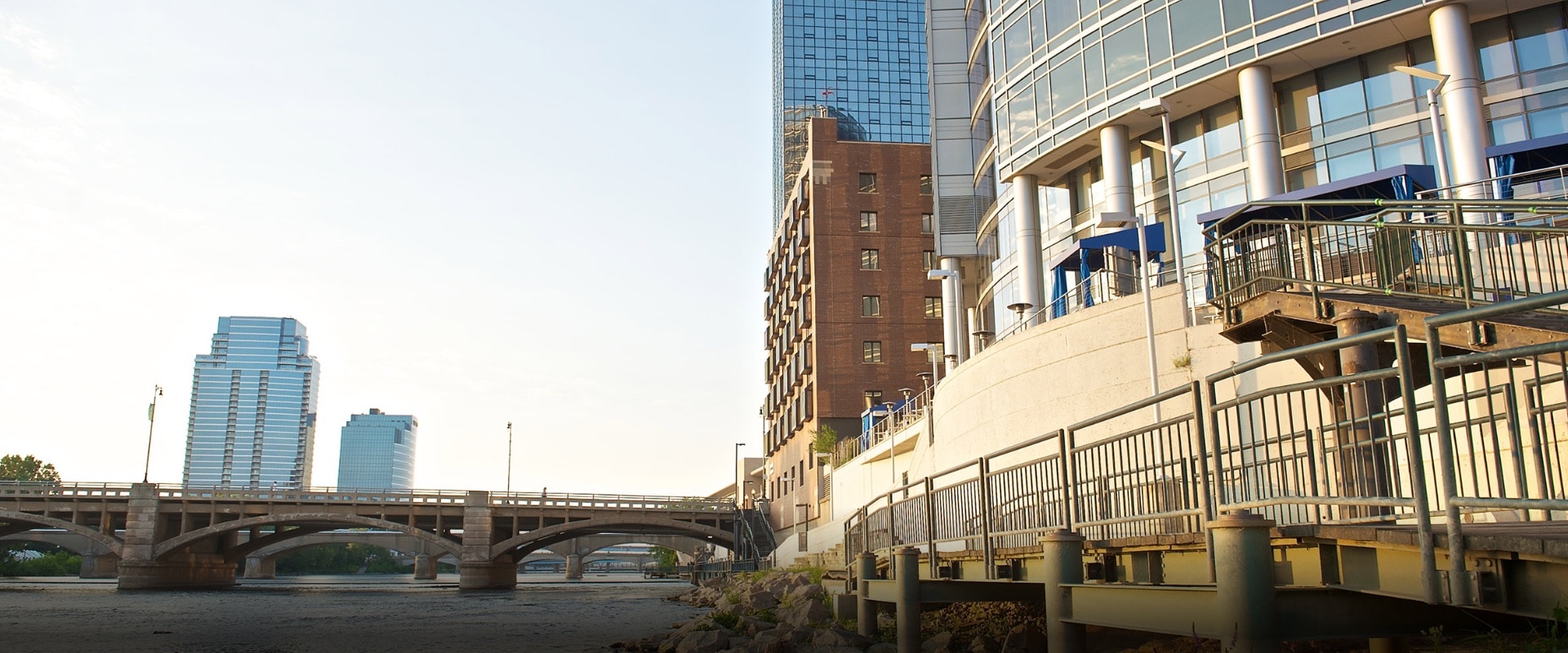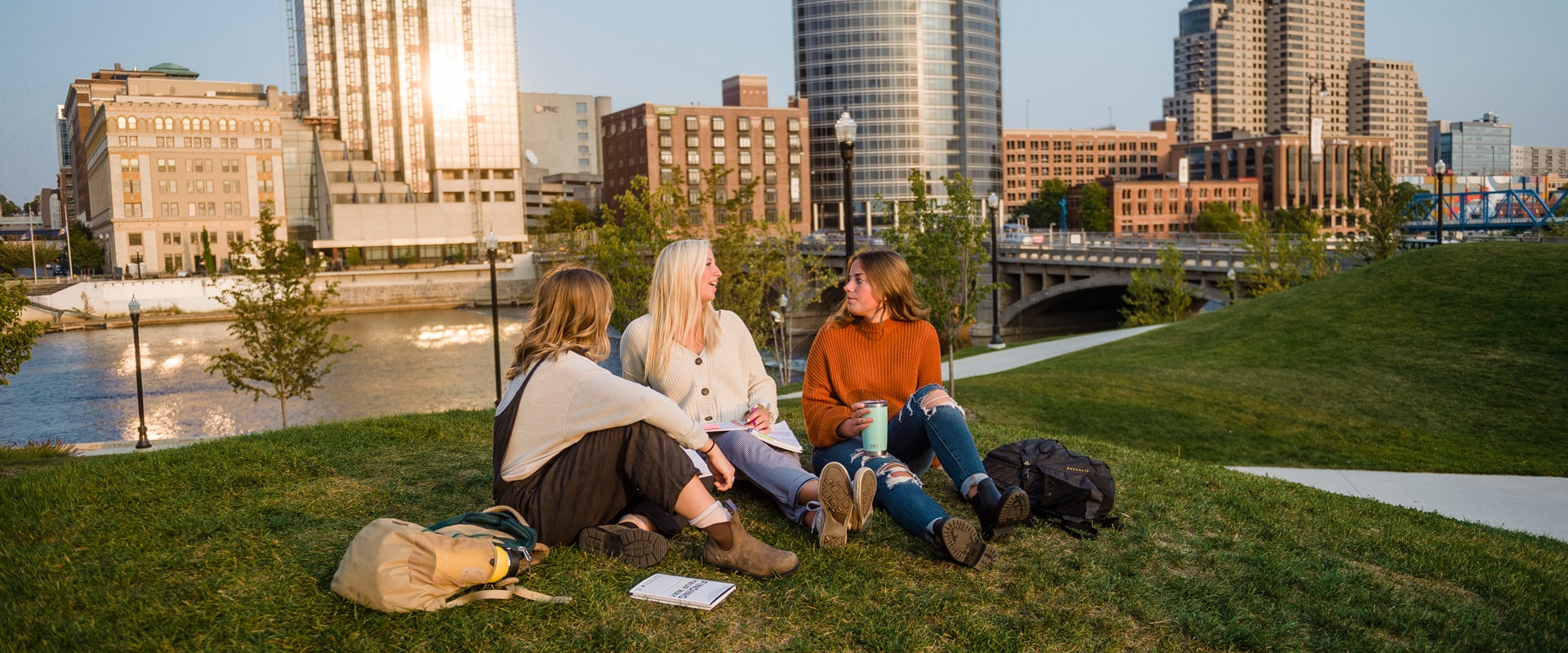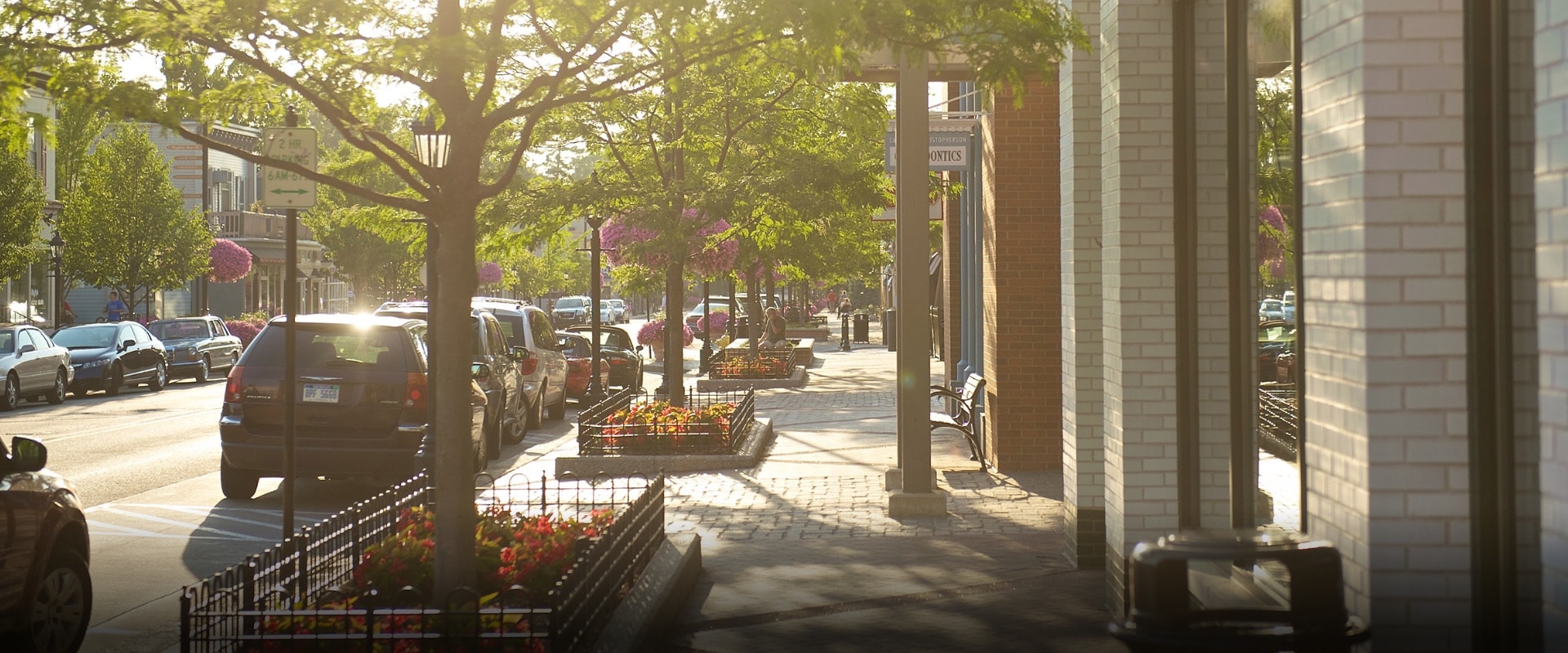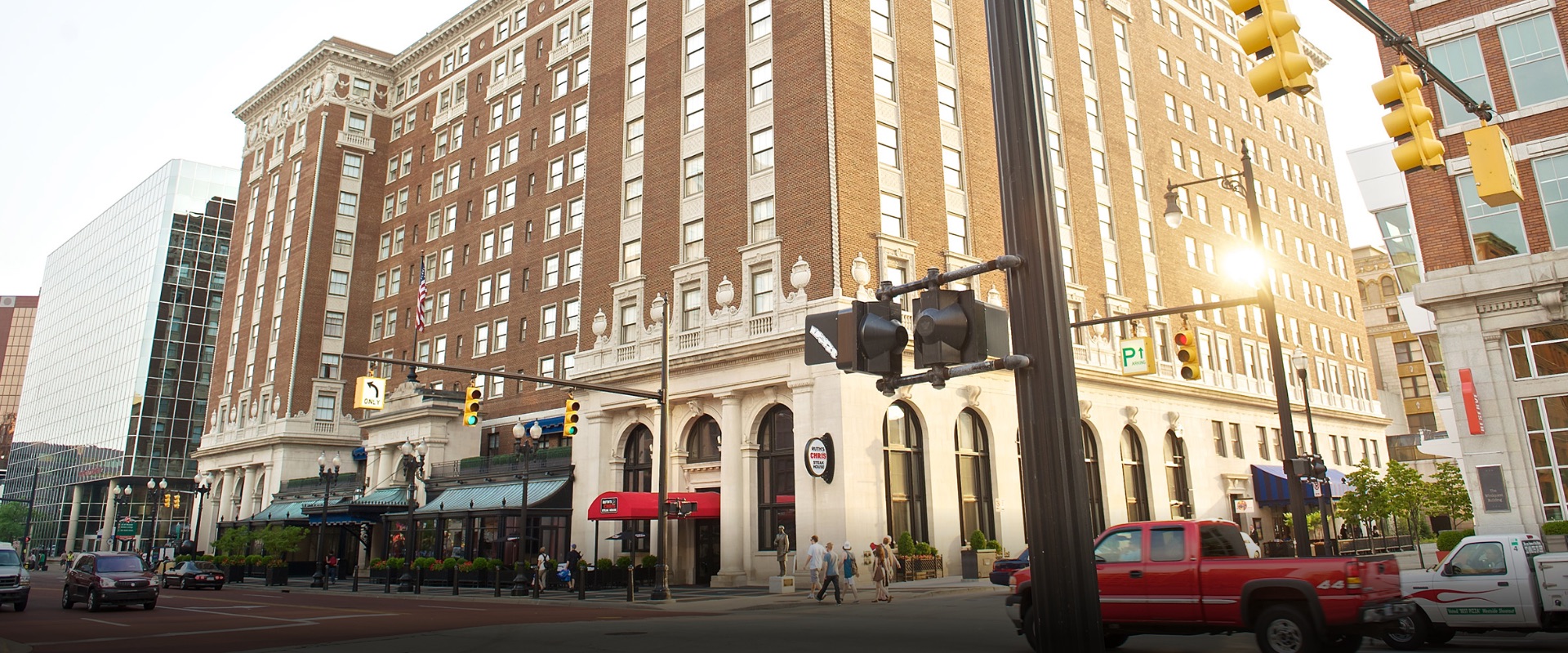 There's so much to do in Grand Rapids. It's small enough to get around easily but big enough that there's always something going on. Every time I go out with my friends, we find more we want to explore.

Emmy Surface ('23)
Campus Map
Before you come visit us on campus, review this map to familiarize yourself with campus and take a look at specific points of interest. There's so much to explore at Cornerstone—we can't wait to see you here!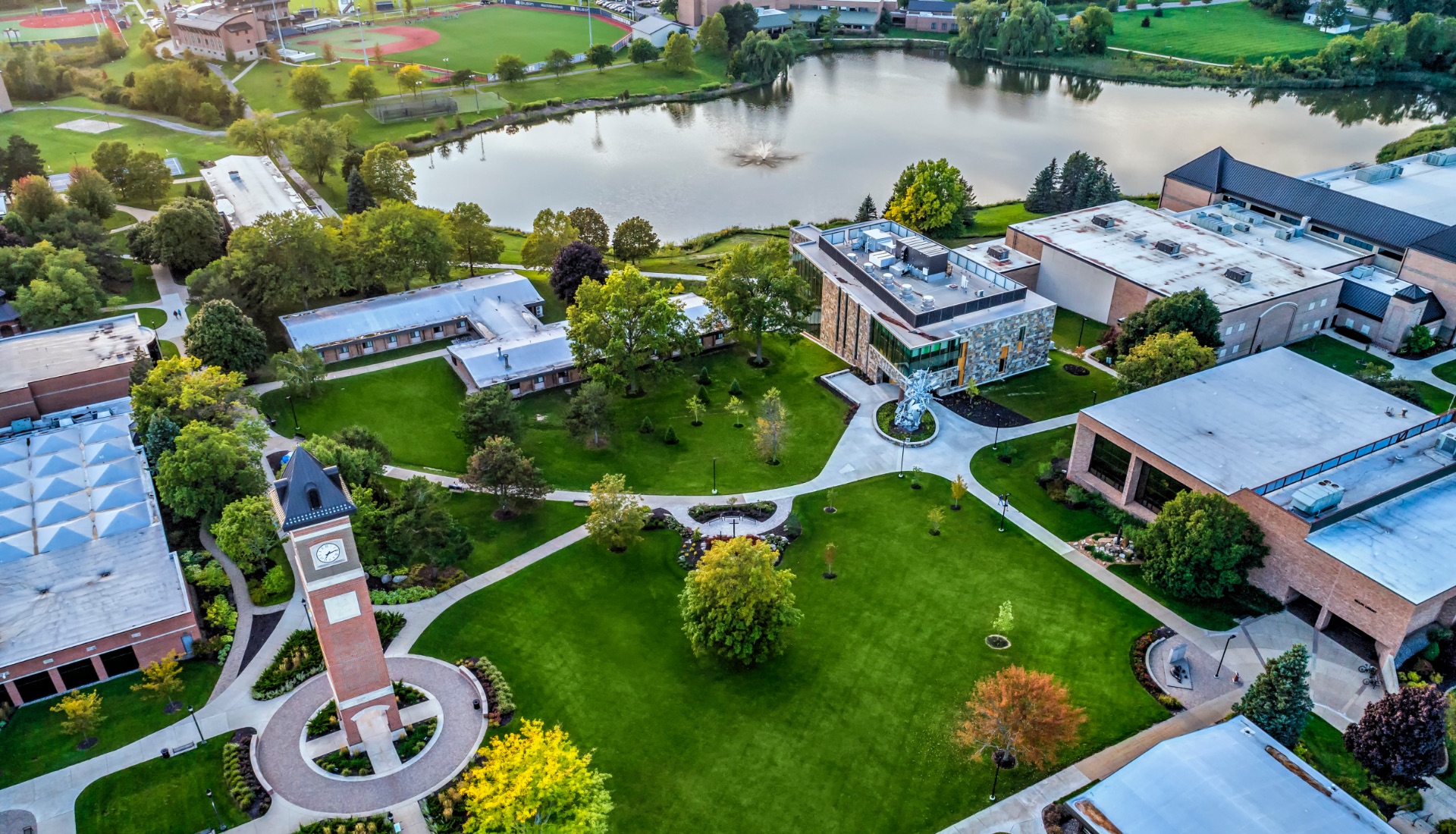 Admissions Office
Contact
P:

F:

616.222.1418
Hours
MON - FRI: 8 a.m. - 5 p.m.
SAT & SUN: CLOSED